WHAT CAN BRISTOL CONTAINERS OFFER?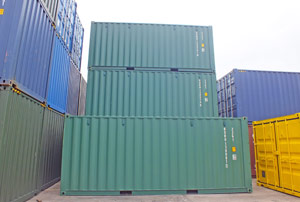 HUGE CONTAINER STOCKS
We have large new and used stocks held in our Bristol depot, and can source and deliver your container both economically and quickly. We can provide any container size you wish.
CONTAINER BUY BACK SCHEME
Purchase any grade A used container from us and we will buy it back from you within the next five years for a fixed sum. When we 'buy back' we also offer to collect your container from your site absolutely FREE of charge!
WEATHERPROOF GUARANTEE
We provide a 2 year weather proof guarantee with all new and used containers.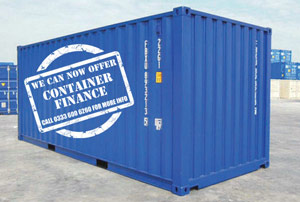 CONTAINER FINANCE
We can now offer finance for your container purchase, our process is simple and allows you to use your money in other more profitable areas of your business.
SOUTH WEST CONTAINER CASE STUDIES
BOXPARK OFFICE STRUCTURE
We built an office structure using 20 shipping containers for Boxworks in Bristol; part of Engine Shed.
SHOE RETAILER STORAGE
We supplied a 20ft container to a footwear design and manufacturer. They required storage for excess retail stock at their site in Bristol.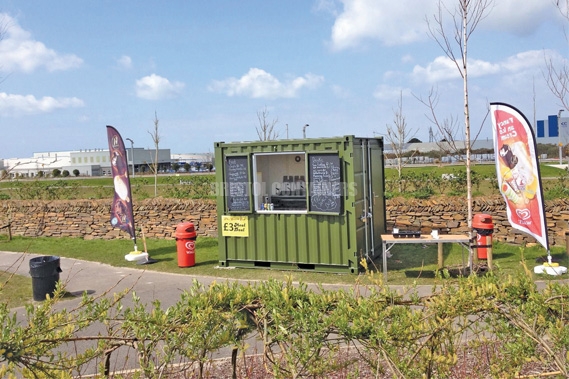 SNACK BOX CONTAINER
We supplied Heartlands in Cornwall with a 10ft container which was used for serving snacks and refreshments out of.
BRISTOL CUSTOMER TESTIMONIALS
---
USED 20FT CONTAINER (CAR GARAGE, BRISTOL)
★★★★★
"
Many thanks to all staff at Bristol Containers for supplying us with two good quality used containers. We will always recommend a good company as yours.
"
NEW 10FT CONTAINER (BRISTOL YOUTH CLUB)
★★★★★
"
Would just like to say thank you so much for all your help and understanding in this long drawn out process you have been very helpful.
"
USED 40FT CONTAINER (SEA SCOUTS, SOMERSET)
★★★★★
"
Thank you for the prompt delivery this morning of our new container for storing our sailing equipment in. The driver was assisted into town by my colleagues in the police to ensure he got in without any obstructions and did so easily. The driver was very friendly and professional and had no problems in swapping the containers over, once again thank you for your service.
"